Law
Coronavirus Mortgage Deferrals End Soon. Are You Ready?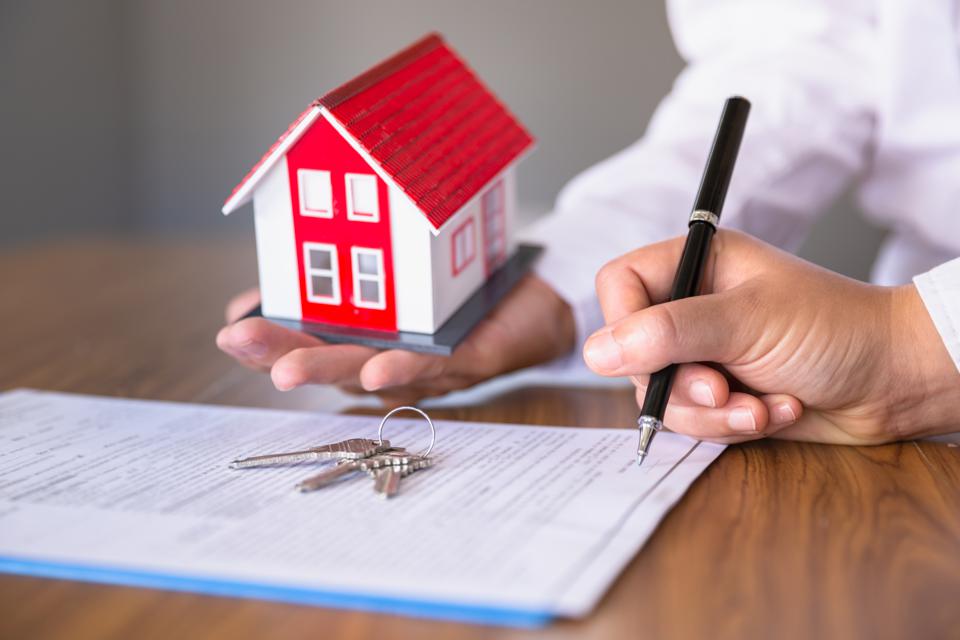 With considerable fanfare, bureaucrats placed a moratorium on foreclosure activities at the beginning of the coronavirus pandemic. A few months later, bureaucrats quietly ended some important consumer debt protection provisions. As a result, when coronavirus mortgage deferrals end in the summer of 2021, homeowners who, in many cases, are at least six months behind on payments might be at the mercy of mortgage banks.
Many observers believe that, once the government lifts the foreclosure moratorium/mortgage forbearance program, foreclosures will skyrocket. Homeowners whose foreclosures stalled will be fast tracked. Meanwhile, homeowners who are behind on their payments might have to quickly come up with a lot of money to bring their loans current and stay in their homes.
Unfortunately, the bad news for homeowners keeps coming. If the bank does not demand immediate payment for past-due installments, the bank will probably recapitalize the delinquency into the Unpaid Principal Balance (UPB). So, homeowners who are already having a hard time making ends meet must pay more money month after month.
As outlined below, a Georgia bankruptcy lawyer can provide relief in all three of these areas. Bankruptcy stops foreclosure, puts homeowners in an income-based repayment plan, and in many cases, lowers their monthly payment. No other federal, state, or private debt relief program can match these benefits.
Chapter 13 and Adverse Action
When coronavirus mortgage deferrals end, many banks might not immediately begin foreclosure proceedings. Instead, they might offer homeowners a ride on the loan modification Ferris wheel. The bank promises payment relief. Then, after a few months, the bank cites a technicality, like a late trial payment, and withdraws the offer. At that point, the bank can say it tried its best to help the homeowner and take the owner's property.
Bankruptcy's Automatic Stay is a much better alternative that the mortgage modification Ferris wheel. Section 362 of the Bankruptcy Code immediately stops:
Foreclosure,
Wage garnishment,
Repossession,
Creditor harassment, and
Eviction.
Furthermore, the Automatic Stay shifts power. Outside bankruptcy, mortgage banks hold all the cards. When you file Chapter 13, the bank instantly loses all its teeth, because of the Automatic Stay. That shift forces the bank to accept a gradual, income-based repayment plan.
The Protected Repayment Period
Most homeowners want to stay in their homes and pay their bills. Bankruptcy helps people stay in their homes, as outlined above. Bankruptcy also helps people pay their bills.
After several months of coronavirus mortgage deferrals and a ride on the mortgage modification Ferris wheel, many homeowners are tens of thousands of dollars behind on payments. All that debt is understandably overwhelming.
A bankruptcy trustee (person who oversees the case for the judge) helps debtors devise income-based repayment plans. Typically, debtors make a monthly debt consolidation payment to the trustee. The trustee then divides this money between allowed claimants. "Allowed claims" are mostly past-due secured debts.
The trustee usually approves the repayment plan, as long as it meets certain minimum legal requirements. If the trustee approves, the mortgage lender must accept the terms as well. It's almost impossible for creditors to bypass the Automatic Stay.
At the end of the repayment period, which allows interest and penalty-free repayments, the debtor has a zero past-due balance. That's the essence of a fresh financial start.
Lower Monthly Payments
There's more good news. To reduce future monthly payments, many Georgia bankruptcy lawyers renegotiate the loan terms or utilize legal loopholes.
Bankruptcy wipes out most credit agreements. So, home mortgage terms must be renegotiated, at least in most cases. During this renegotiation, an attorney can use the current low rates as leverage to reduce a homeowner's interest rate. In other words, bankruptcy could help you refinance your mortgage, even if you do not qualify for refinancing.
Lien stripping might be available as well. If Oscar has a large Home Equity Line of Credit (HELOC) and his home's value has declined, a Georgia bankruptcy lawyer might be able to reclassify the HELOC as a dischargeable, unsecured debt. That change could save Oscar tens of thousands of dollars.
About the Author
With more than 41 years of experience in the areas of Bankruptcy, Disability, and Workers' Compensation, Lee Paulk Morgan is one of the most respected Bankruptcy and Disability attorneys in Athens, Georgia. His tireless dedication to serving clients has gained him the reputation of a premier attorney in his areas of practice, as well as the trust and respect of other legal experts, who often refer clients to him. Click here to learn more.
Please be aware that this article was written and published in conjunction with the help of Gorilla Webtactics, Law Firm Marketing Agency, and does not contain legal advice. Please do not act or refrain from acting based on anything you read in this article.