lawyer
Key Elements of a Financially Binding Agreement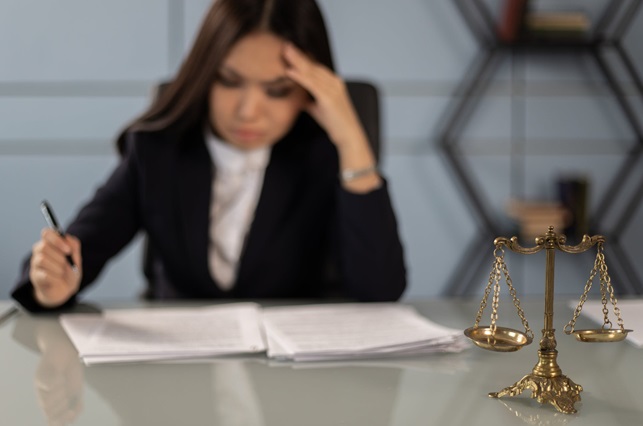 The term 'financially binding agreement' is not exclusive to couples, yet more than 90% of the time these agreements are designed for partners in a relationship. You may have heard of pre-nuptial agreements and post-nuptial agreements, these are two of the most commonly used financially binding agreements. Regardless of the detail, in order for a deal like this to become a binding financial agreement, it must be signed off by the courts. In order for such an agreement to be signed off, there are a certain number of strict criteria that the agreement must have.
These are the elements of a financially binding agreement.
Assets and Liabilities
There is nothing to suggest that family lawyers should be used in this process, yet given the complexities of the agreement, it is always recommended that couples use legal services. The first aspect of the agreement that a lawyer will have to include are the assets and the liabilities of each person involved. The reason for this is that upon the enforcement of the agreement, there will be a division of assets that must have been pre-agreed. As such the contract should feature the assets and the liabilities of each person on their own, as well as their joint assets and liabilities.
Personal Information
Additionally, these agreements must feature personal information about each individual, as well as details regarding the relationship. This will include dates such as when the relationship started, when the children were born, the date of the wedding, and even the date they began to live together.
Arrangements for Children
If there are children involved then it is absolutely critical that their details are packed into this agreement too. This can be pretty complex which is why the services of family lawyers should be preferred. Here there is much to factor in regarding how much the children will cost. All manner of expenses should be included such as school fees, health insurance, school items, medical costs, and even extra-curricular activities. No details can be left out here as they will have a big impact on the agreement should it need to be enforced.
Spousal Maintenance
At this stage, agreements should be in place as to how each member of the union will support the other, where necessary. As such, a percentage of spousal support should be included within the binding financial agreement. It is important to remember that these agreements can be changed and updated over the years, and couples are encouraged to do just that. Situations are always changing and this can greatly alter what has been written and agreed upon here.
Incidental Information
Family lawyers will also look to cover any incidental or ancillary matters that they see fit. This could include anything from businesses held together or even potential financially binding agreements that one partner may have had in the past with someone else. Lawyers will always seek to include as much information and as many details in these legal documents as they possibly can, so as to avoid any grey areas.
With this information, a court can certainly sign off such an agreement for the couple.