Law
Law Firm Marketing Company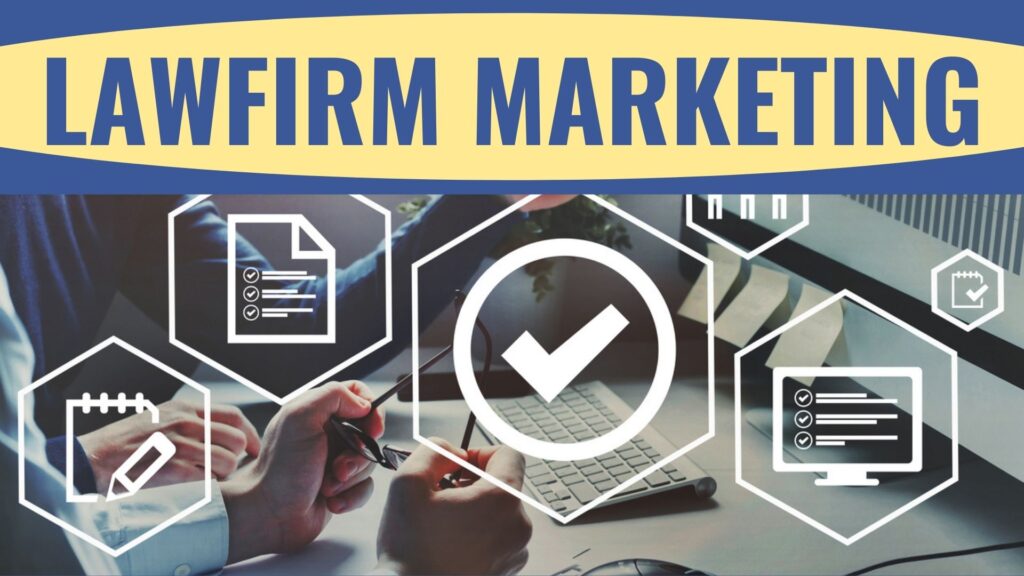 Law firm websites and digital marketing are complicated matters. Not only do you want to advertise your services and successes to attract potential clients, but you also must comply with strict ethical rules regarding marketing and ensure everything on your website is accurate and audit-proof.
Additionally, a successful digital marketing campaign takes time and effort, which is something you certainly don't have as a busy attorney. This is why you should focus on your law practice and leave your legal digital marketing to the experts at Fuel Web Marketing.
How We Help Law Firms Succeed Online
Each law firm has its own digital marketing needs. Do you have a family law practice in a small Illinois town that tends to get clients through word-of-mouth? Are you a mid-size business law firm looking for tech start-ups in San Francisco who need legal guidance and outsourced general counsel services? Are you the founder of an ever-growing personal injury firm with multiple locations in a highly competitive market like Dallas?
Whatever your situation might be, our digital marketing experts can assess your needs and design tailored solutions that work to achieve your goals. Whether you want a steady stream of clients or are constantly expanding your firm into new markets, we can help you succeed through digital marketing efforts.
Some things you can expect from our services at Fuel Web Marketing include:
Professional website with elegant user experience (UX)
Web applications that partner seamlessly with your website
Measurable results from interactive online marketing
Content that is legally accurate for your jurisdiction
Marketing efforts that attract the type of client you want
Too many law firms overpay for digital marketing that brings few results, but our team knows how to approach law firm marketing in a personalized and effective manner.
Your Law Firm's Digital Marketing Campaign
When you sign on with Fuel Web Marketing, you can expect effective "white hat" marketing techniques in line with Google's ever-changing standards. Some standards that are critical to follow are:
Your Money, Your Life = Known as YMYL, this refers to Google's increased standards for websites for certain industries that can directly impact consumer finances and well-being. Law certainly falls into this category, so ensuring accuracy and meeting other YMYL standards is essential for law firm digital marketing.
Expertise, Authoritativeness, and Trustworthiness = Google's EAT factors are the major aspects of a website that Google looks for, and these are the main factors Google uses to decide on page rankings.
Google's Core Web Vitals – These are standards for websites that Google introduced in 2021, and the company will keep tweaking to ensure the best web experience for users. Some core components we focus on include visual stability, speed, and interactivity of your website, which not only makes Google happy but also makes your website visitors happy.
Our expert team knows and follows best practices while designing a marketing strategy specific to your law firm. The result is a digital presence that you can be proud of that also gets the results you want.
There are many components of a successful digital marketing campaign, and we are a full-service agency that can address all aspects of your strategy. After assessing your needs and goals, we can work collaboratively with your team to design and implement the following strategies.
Designing Your Website
Your law firm website must meet Google's Core Web Vital standards, but it also needs to appropriately represent your business. You want your website to give potential clients a feeling of trust and competence so they will consider you for their case. We focus on UX to maximize the experience of everyone who visits your site. Not only should visitors get a wealth of information, but they should enjoy doing so.
Simultaneously, you need a website that Google will notice and rank high in search engine results. This is not an easy combination, but it is one we can achieve for you.
Search Engine Optimization
Once you have a website you enjoy, then it needs to be optimized so people visit it. Without proper SEO, your site will not have the visibility it needs to attract potential clients. Our SEO team focuses on EAT factors, UX, crawlability, and more to ensure your rankings improve.
We discuss who your target audience is and what they might be searching for. We then use this information to get you to appear properly for the appropriate search terms.
Content Marketing
When it comes to Google, content is king, which means you should be adding content to your website to stay relevant in search results. However, under YMYL standards, a law firm's content must be rich with information and demonstrate expertise in your field. Your content also should take the proper tone, comply with ethical rules, and be reliable for your jurisdiction. This is not easy to accomplish, but we partner with professional content marketing companies that can provide this for your firm.
Social Media Campaigns
Once you have your website and regular content being added, you want to draw in as many quality visitors as possible. We increase your reach by designing and managing a professional and effective social media marketing strategy. By increasing your presence on various social media platforms and sharing valuable and interesting content, you can draw more traffic to your site and, hopefully, get more new clients to sign on.
Pay-Per-Click
While SEO brings organic results that can take time to develop, PPC campaigns involve spending additional funds for quicker results. However, a poorly-managed PPC campaign can be a waste of money, and you want to preserve your marketing budget. We manage PPC campaigns to get you the results you want without throwing marketing funds out the window.
Seek Professional Digital Marketing Help for Your Law Firm Today
If your law firm is ready to grow and get new clients, don't wait to consult with Fuel Web Marketing about your digital marketing options. We can audit your current site and make immediate recommendations, as well as design a long-term strategy for success. Reach out for more information.